Like any other entrepreneur, a nightclub owner and promoter wants to get the most out of the promotion of an upcoming party event at a nightclub. First of all, the promotion of a nightclub party should include a complex approach. A complex approach implies both online promotion via social media channels and offline promotional materials, like printable posters for announcement, nightclub flyers invitations etc.
Flyers are still considered one of the most effective and on-budget means for a nightclub event promotion. You don't have to create a flyer for your next club event from scratch, as we have compiled 30 fresh free and premium club flyer templates in PSD for inviting to a party. What is great about these flyer templates is that they have almost all design elements included and need itsy-bitsy customization and a few details to add. Once you add all the needed information like a logo, party event date and time in Photoshop, your club flyer design is ready to be printed out.
Nightclubs host a huge variety of events, so you will find in the below list of multipurpose paid and free nightclub PSD flyers the one that will fit your next party theme, be it an electro trance music party or a deep house party, a DJ party, a jazz party, retro music party, an indie music event or festival, or a party dedicated to some holiday, like Halloween, etc. Some of the free club party flyer PSD templates come with a Facebook cover that is designed in the same style and colors as a flyer, so you won't have to create a separate design for an announcement about your upcoming club event on Facebook.
FREE TECHNO PARTY FLYER IN PSD
---
FREE MUSIC PARTY FLYER IN PSD
This flyer PSD template will suit any kind of a club event, be it a special guest DJ party, an electro or techno music party etc.
---
Summer Colors Free Flyer and Poster Template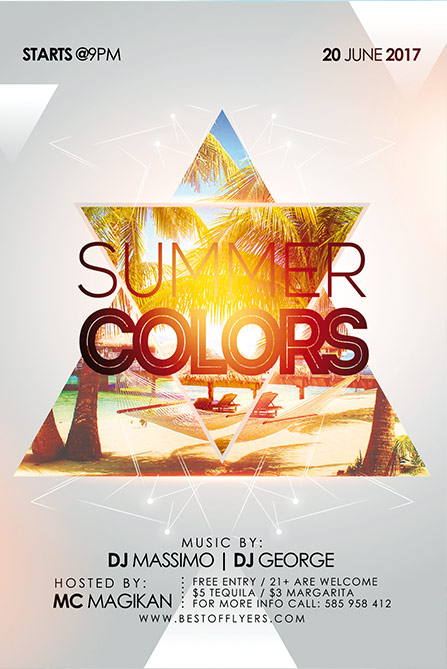 ---
Techno Trance – Free Flyer PSD Template
---
Country Music Night Free Flyer Template
---
Music Party – Free Flyer PSD Template
---
Happy Hours Free Flyer and Poster Template
---
Minimal Party Free Flyer and Poster Template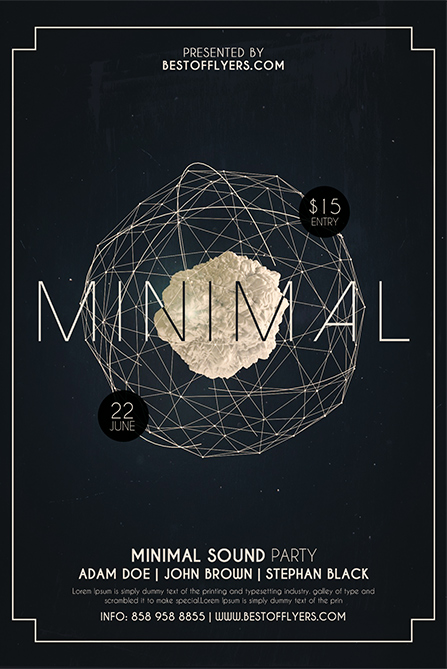 Freebie includes:
4 x 6″ Flyer PSD Template
5 x 11″ Poster PSD Template
Facebook Cover PSD Template
---
House Party – Free Flyer PSD Template
---
Electro Free Flyer template PSD
---
Disco Night Party Flyer Free PSD
---
Special Guest DJ – Free Flyer PSD Template
---
Music Party Flyer
---
Indie Week Free Flyer Template
---
Electro Trance Party Free Poster Template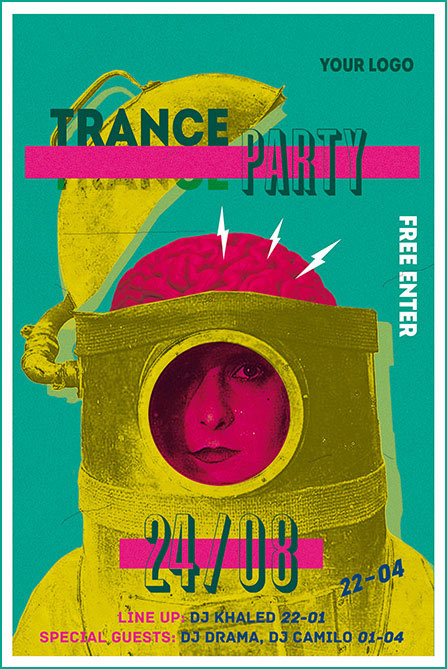 Freebie includes:
4 x 6″ Flyer PSD Template
8.5 x 11″ Flyer PSD Template
---
Jazz Nightclub Flyer
---
City Core Flyer Template
---
Golde Luxury Flyer Template
---
Halloween Party
---
Neon Nightclub Flyer
---
Nightclub Flyer
---
Retro Space DJ Flyer
---
Latin Summer Flyer Template
---
DJ Battle Flyer
---
Club Flyer
---
Club Flyer
---
Club Flyer
---
Club Flyer
---
Club Event Flyer / Poster Vol.14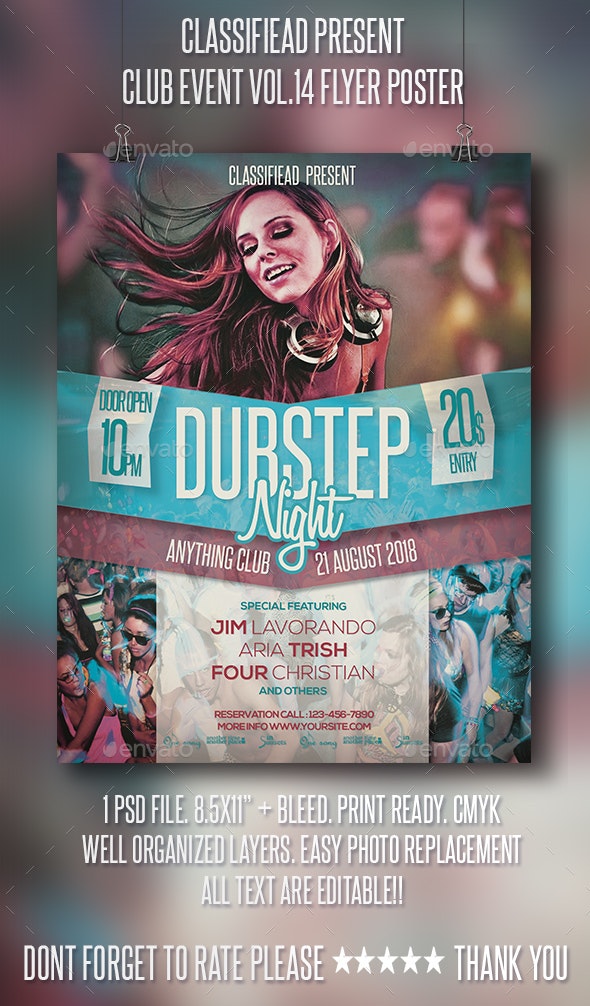 ---
Club DJ – Flyer PSD Template